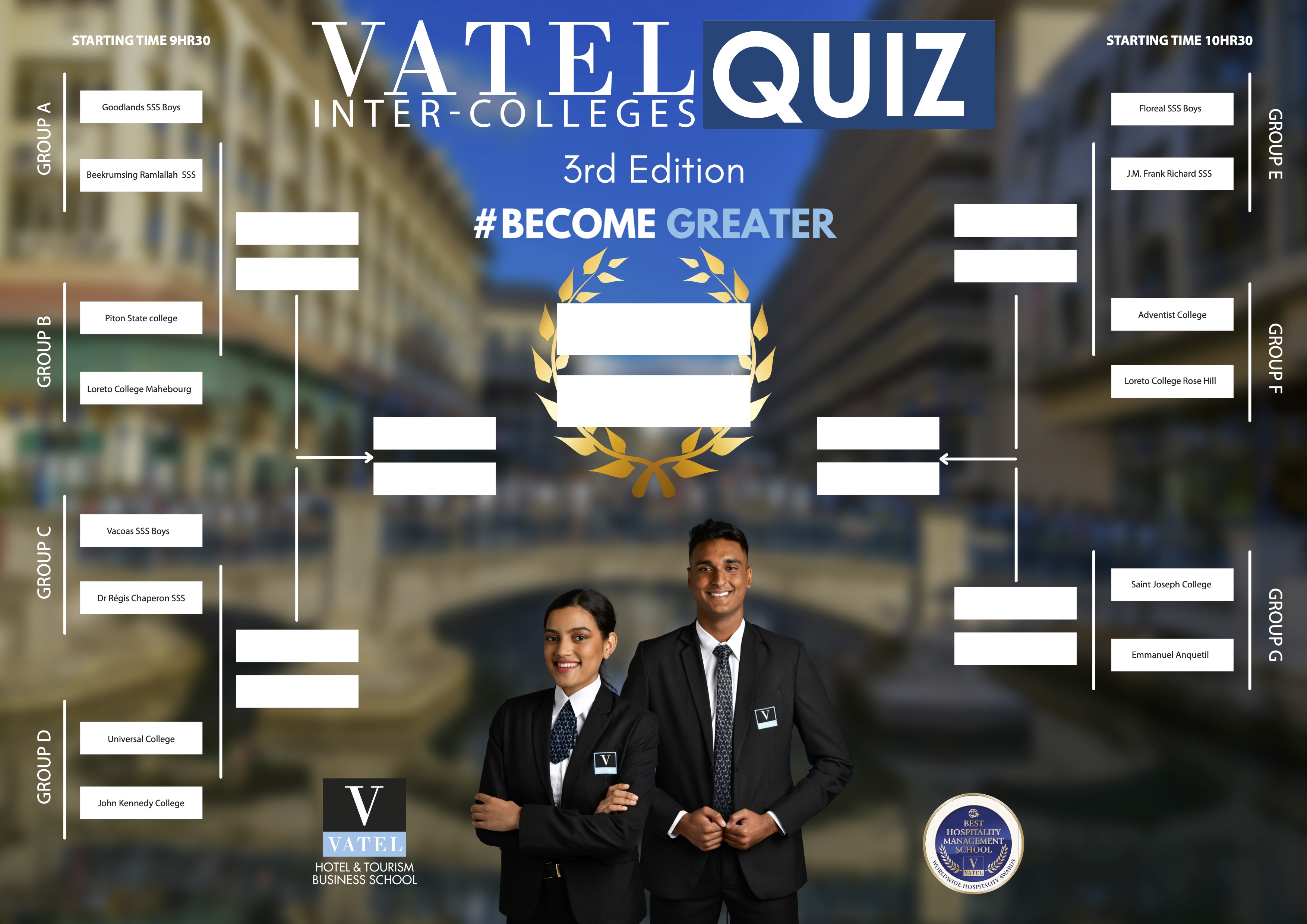 After Covid and despite the postponement of the HSC exams, we are relaunching the Vatel Quiz Inter Collèges. The winning team still gets a scholarship, but this year's edition is a message to all young people in search of a career and meaning: tourism has a lot to offer.
There are many jobs to discover: tourism is evolving!
We are here to guide you, to allow you to become you and live your wildest dreams.
Like our students who carry the Vatel colours all over the world, choose the path to success.