Since graduating from Vatel Los Angeles in 2014 Tim Abenhaim has had a full and exciting career; from the opening of the Waldorf Astoria in Jerusalem to the very private club Home House in London and now the first Hôtel Fauchon in Paris, Tim is just at the beginning of his career and also the youngest F&B Director in Paris.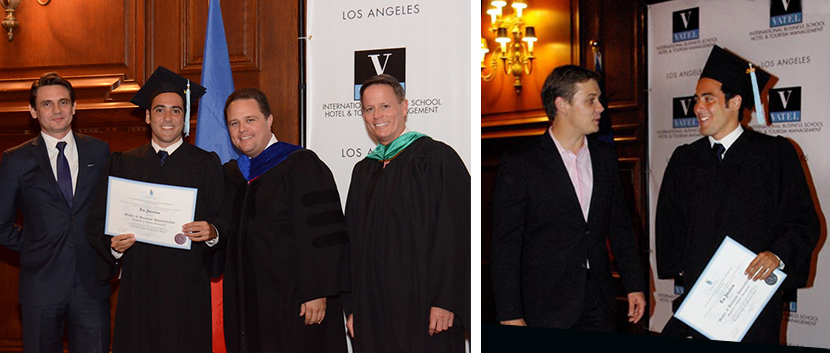 2014 Vatel Los Angeles Graduation ceremony with Mr Colaianni, Dr Jasso and Pr Harrer.
On the right: with Republique General Manager Christian Philippo
Let's explore Tim's story to understand how he got there…
 After a bachelor's degree in Economics & Management at Paris III, and a successful experience as Food & Beverage Supervisor at the InterContinental hotel in Tel Aviv, Tim took the decision to become an international Industry leader in the Hospitality field.
In order to reach his goal, Tim needed to learn about American Management and become proficient in English. It didn't take long to find out that the best choice was to get an MBA at Vatel Los Angeles. It was not so easy at first; Studying in English with Ph.D Professors and starting his internship at the new L.A. trendiest restaurant Republique was a big challenge. However, failure was not an option and Tim got to work. In Tim's words "it was intense… but so rewarding!"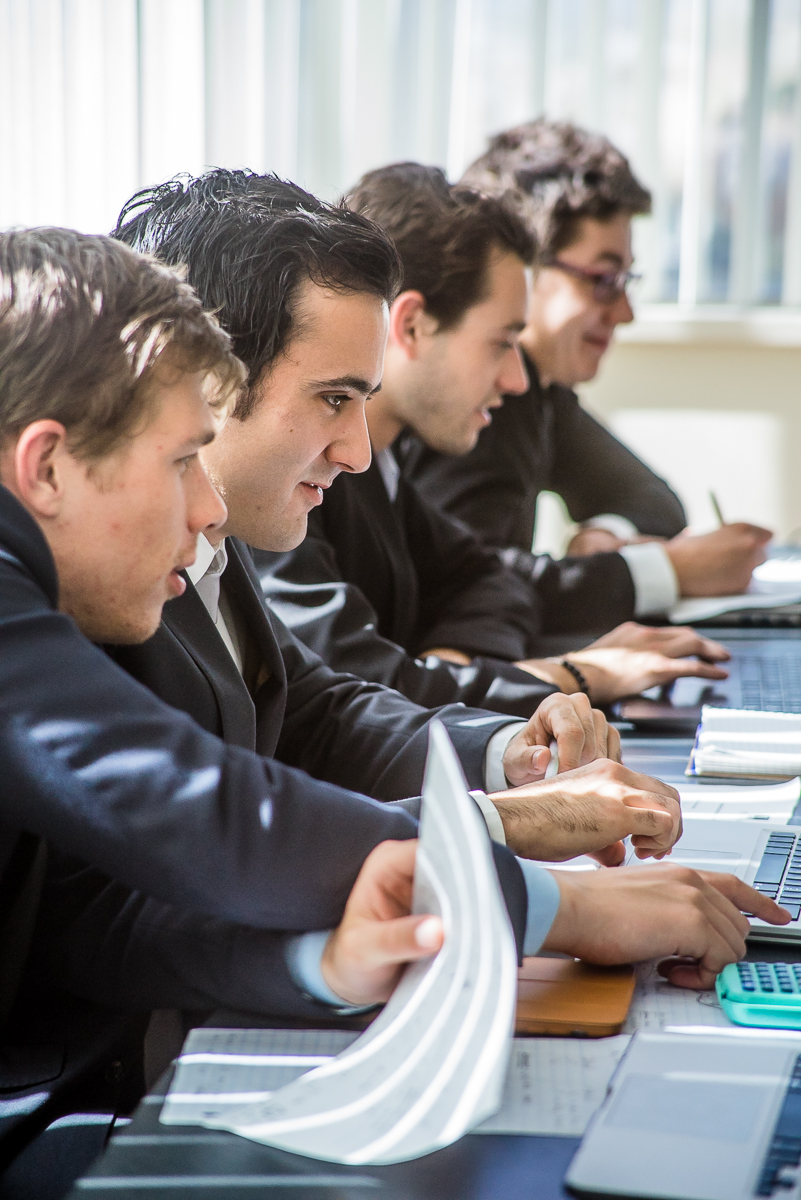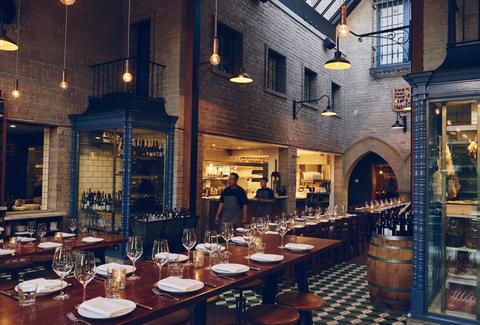 https://www.thrillist.com/eat/los-angeles/best-french-food-restaurants-in-los-angeles
https://www.latimes.com/food/story/2019-09-18/republique-walter-margarita-manzke-hancock-park-review-bill-addison

Thanks to Vatel USA placement offices, Tim was part of the opening team of Republique Restaurant by Chef Walter Manzke, in the incredible location of Charlie Chaplin's former office space from the early 1920's at 1416 N. La Brea Avenue in Hollywood. Most importantly, Tim worked under the leadership of the manager who became Tim's inspiration for his brilliant career ahead: Christian Philippo. 



Tim remembers how fascinated he was, observing Philippo carrying on daily operation meetings, leading the floor with his team and charming the guests with his charisma and warm personality. Above all, Tim remains so grateful for the trust that he was given to become a manager during his internship. All that he learned during his internship in L.A. he still applies today as the Director of Food and Beverage of the Trendy Fauchon Hotel in Paris.

Just 2 months after graduation, Tim was offered to join the opening team of the Waldorf Astoria in Jerusalem as General Manager of the fine dining restaurant The Palace. His experience at Republique was crucial to the successful completion of his mission.

Tim was Responsible for overseeing the day-to-day operations and leading a staff of 50. Strong of a dynamic management style, implementing a new Menu and new Standards Of Operations (SOP), Tim's successful management resulted in double the number of covers per day and the hotel saw an increase of 15% in revenue.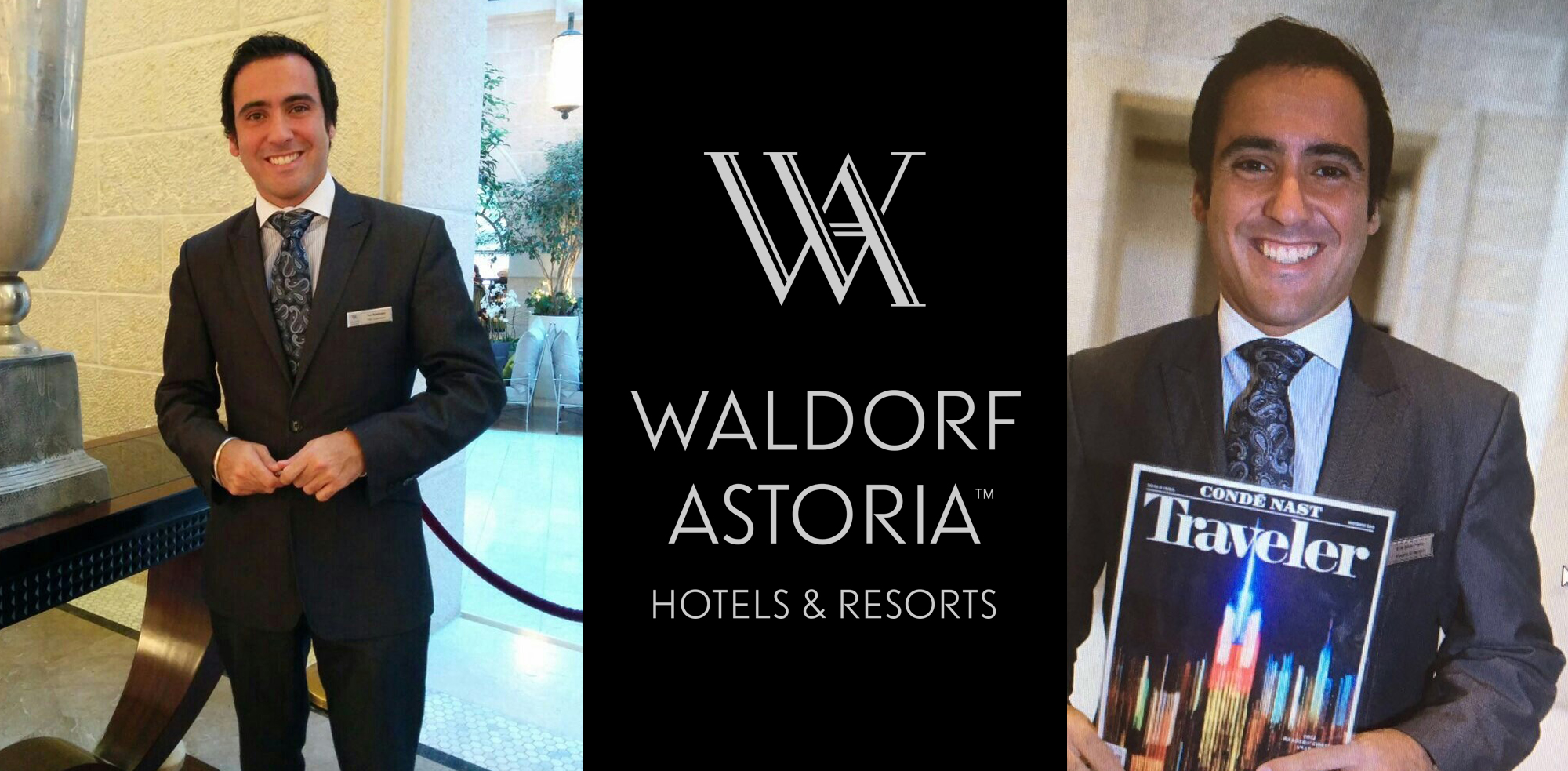 #1st Best Hotel in the Middle East by Condé Nast Traveler Magazine 2015

#7th Best Hotel in the World by Condé Nast Traveler Magazine 2015

Two years later Tim became General Manager and Managing Partner for GAUCHO Restaurants, in London. This position as Managing Partner allowed him to push the business forward and get a strategic understanding of the London hip crowd allowing Tim to always stay one step ahead of the latest trend.

In 2017 Tim was offered to manage the Food and Beverage department at the exclusive Home House Private Members Club in London, which includes 3 restaurants, 5 bars, 1 nightclub and the Events department.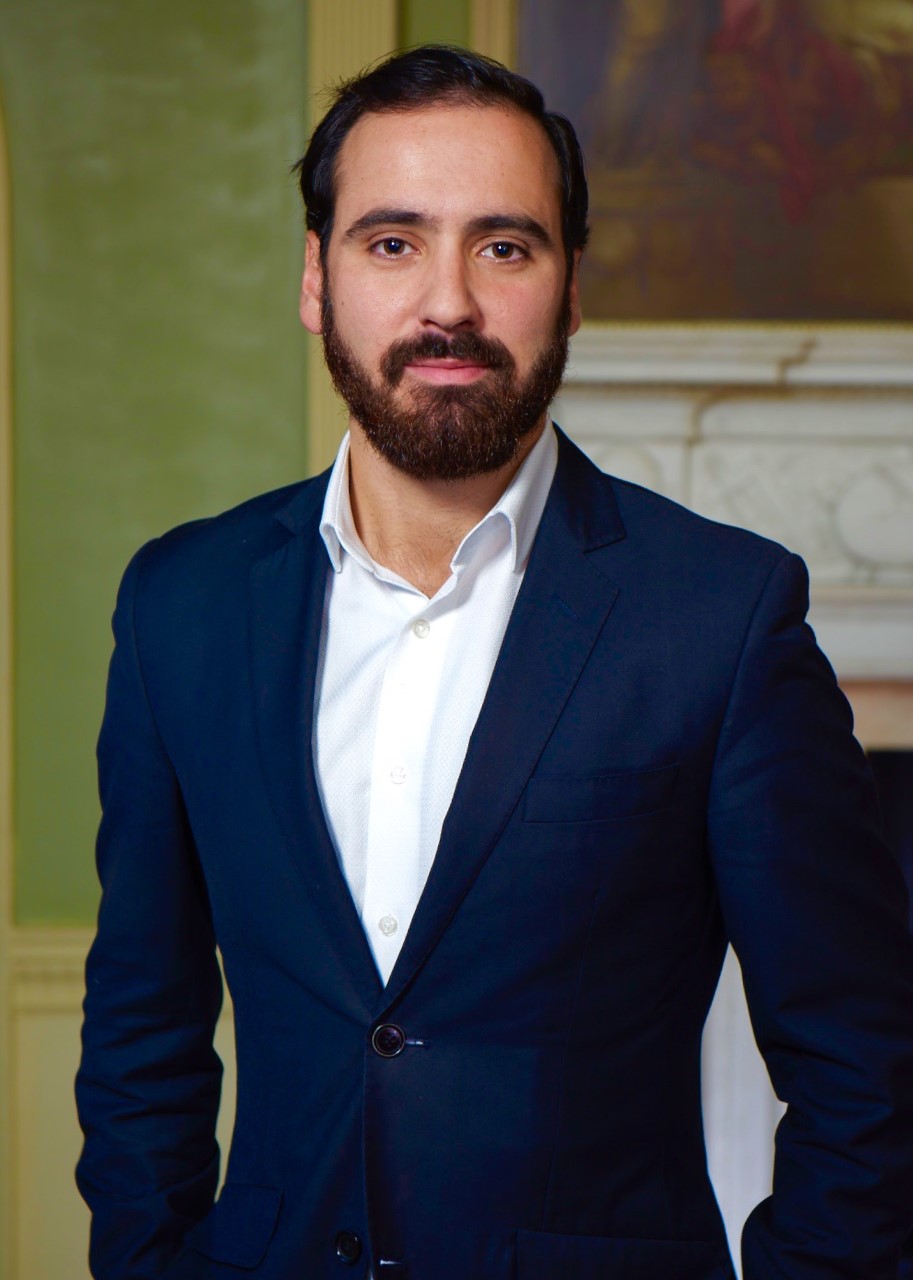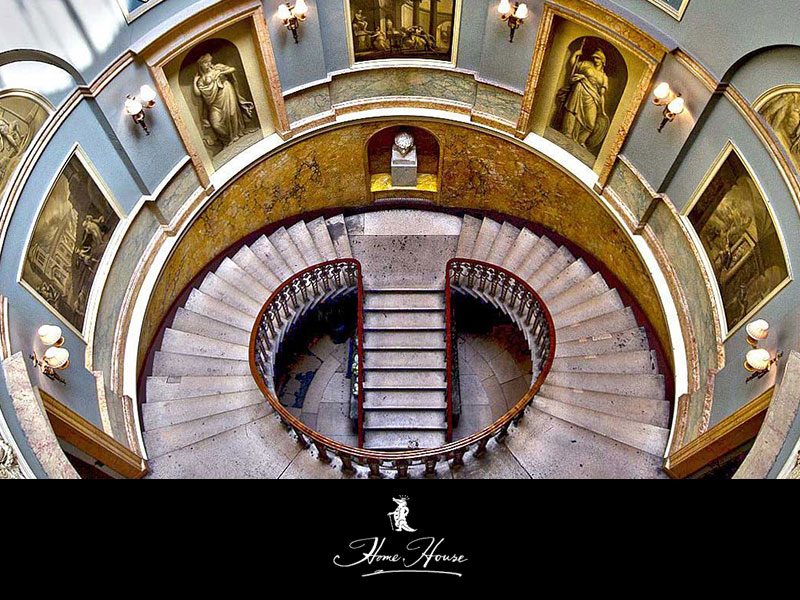 Always looking ahead to new challenges, in 2018 Tim accepts a new exciting adventure with the opening of the first Fauchon Hotel, becoming at the age of 28 the youngest F&B Director in Paris.

Question to Tim Abenhaim:

What is your best advice to young Vateliens who want to become as successful as you?
My best 3 advice are:
1) Never stay in your comfort zone, always take on new challenges.

Often we resist to change, the unknown… but it is when you take a leap of faith and trust yourself that magic happens.

2) Networking is KEY!
It's amazing how your connections can lead to coincidences and incredible opportunities. I regularly contact people on LinkedIn whom I met during my various positions around the globe and I stay informed. I am still in contact with Christian Philippo as well as many other inspiring leaders, but I also take time to connect with younger professionals and always happy to share what I've learned.

3) If you want an international career, work on your English!!! That was a big one for me


What do you keep from your studies at Vatel Los Angeles ?
The courses at post graduate level are based on books that we read and then discussed in class. One of my favorites and the one I still use today is "The 7 habits of Highly effective people" by Stephen R Covey
I like to keep this book with me always for it contains so many precious tips. I actually re-ordered this book recently for a friend since it is one of the best gift I could give to someone serious about their career.


Thank you Tim for sharing your story, it will surely inspire many hospitality students to follow your steps.
We hope your next challenge will bring you back to Los Angeles and hopefully our trainees will be able to learn from you in person.

Best wishes from California Tim!