Lola RIPOCHE is currently HR Coordinator at Les Hôtels Baverez in Paris.
Assisting employees in their career paths and contributing to their professional fulfillment: this is what Lola Ripoche likes doing in her job as the HR Coordinator for Montana Group, an up-market chain of assisted living facilities for seniors.
After having graduated with a French BTS degree as an Assistant Manager, Lola Ripoche analyzed what she wanted to do:
Continue her schooling in management to work as an executive.
Change her love of travelling and meeting others into a real job.
Specialize in a line of work with jobs to be had.
Do a hands-on curriculum that includes internships.
Put the name of an internationally recognized school on her resume.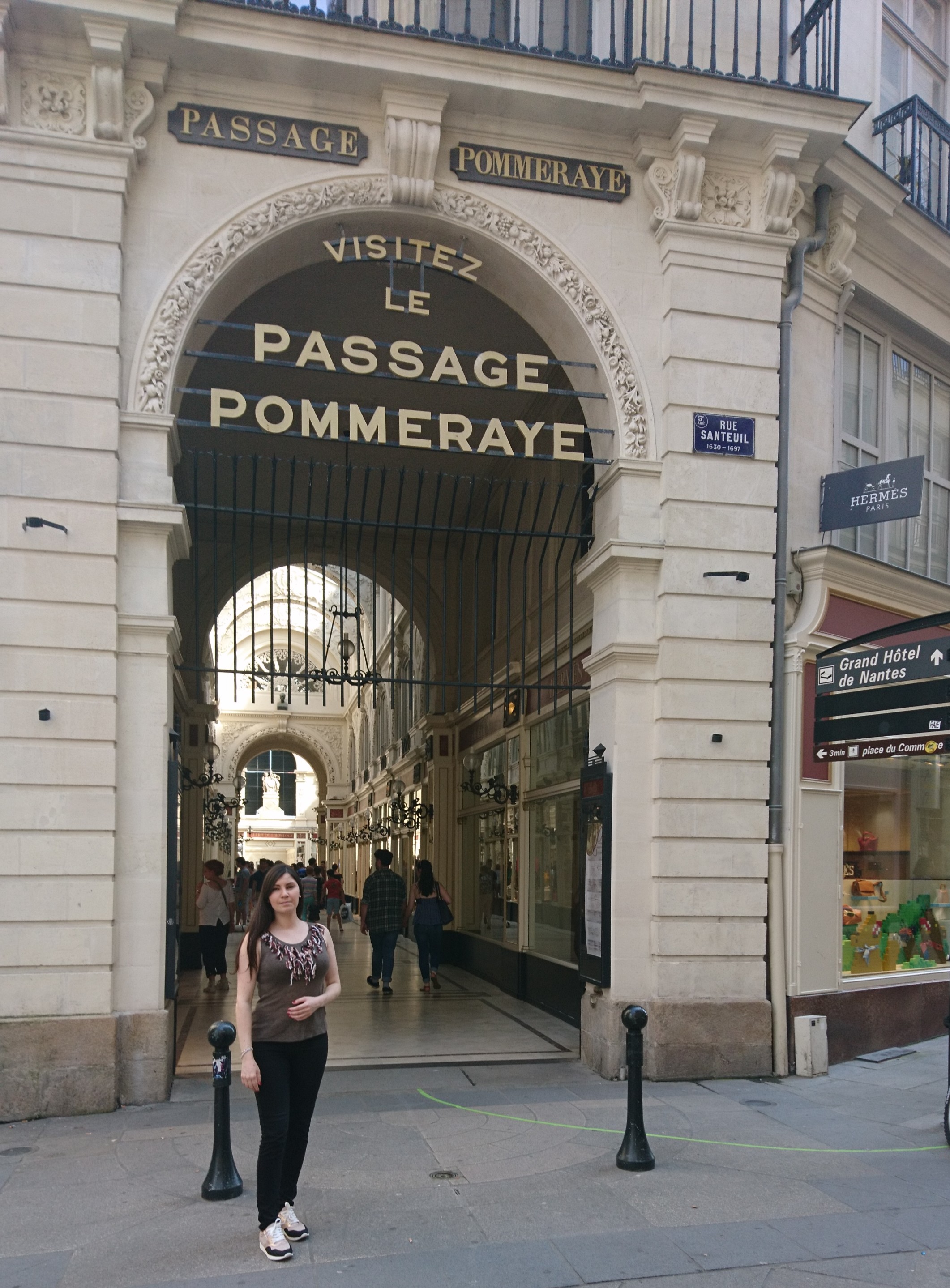 The famous Passage Pommeraye in Nantes
Born in Nantes, she decided to take the MBA in International Hotel Management in Vatel Paris.
A 2015 alumnus, she wanted to work in HR, but decided to leave with the Working Holiday Visa program to tour Australia before this. When she returned, she worked for the winter season at the 4* Alpen Ruitor Hotel in Meribel, in restaurant services.
Trained to do several types of work, she came back to Paris targeting Human Resources. She started off with many different jobs in various companies (the Brigitte Bardot Foundation, Profil Sourcing and Burger King before being hired as the HR Coordinator for the Montana Group, an up-market chain of assisted living facilities with services for senior citizens.
"What I like about HR is that I'll be working for customer satisfaction through the well-being of my employees. If my team members are happy in their jobs, this will trickle down positively to our clients."
"Every day is different and that's what I like about my job!"
"I work at headquarters in Paris, reporting to the Human Resources Manager and working closely with the Residence Managers.
From one facility to another demands differ a lot. That means I have to be flexible and adapt myself to everyone's problems. My week depends on the rhythm in the residences and tasks that I've noted in my schedule. Every day is different and that's what I like about my job!
This company is a recent one meaning that there was a lot of work to implement the HR procedures (training programs, annual assessment forms, etc.).
My missions focus on 6 key areas:
1. Day-to-day administration: drawing up HR documents (contracts, letters, job descriptions, work-related accident declarations, etc.), registering employees for the mandatory complementary insurance policy, medical appointments, etc.
2.Payroll: control, entering salaries, social contributions, invoicing, etc.
3. Training: schedules, organization and monitoring
4. Discipline: advice and writing letters
5. Recruitment: managing job vacancies
6. Operations: GDPR compliance, installation of badge devices, etc.
I like my job as I get up every day feeling like I've made a difference in how well the company is being run.